I only recently discovered the wonderful
books written by Lyn Hancock
. She's a prolific and well known author here in British Columbia. As a retired teacher, I'm sure she is proud to have children, young adults, and "grown ups" enjoy her tales. Once a teacher, always a teachers.
Love Affair with a Cougar
begins with Lyn and her husband David living in Vancouver, BC. While David studied zoology at the University of British Columbia, Lyn taught grade four at Lord Kitchener Elementary School. Their rented home was shared with Sam the sea lion, Haida the puppy, and a variety of other critters needing care.
The story opens with David crawling through their bedroom window with four orphaned cougar kittens. He's brought them home to raise and study.
Wayne's photo of a cougar up near Heather Main in Powell River.
There were lots of hints that life with David wasn't easy. He was a dreamer and planner. Lyn was left with the day-to-day chores with animals and home, all the while teaching for pleasure, and to bring in a steady family income.
Of the four cougars, Tom was the only male. David decided Tom would be the focus of their efforts. As problems grew in their Vancouver neighbourhood, the couple purchased property near Victoria. But rather than a peaceful retreat, they became embroiled in controversy and politics. Through it all, Lyn stood by Tom, looking out for his best interests.
As a retired teacher (and administrator), my heart went out to Lyn. I enjoyed reading about how she used animals and science to thematically teach all content areas. She drew out shy students, and challenged everyone to do their best. I can almost hear the conversations in the teacher's room. Been there, done that as a young enthusiastic teacher among a faculty of entrenched colleagues.
If you love animals, adventure, and overcoming adversity, read
Love Affair with a Cougar
. Want to know more about Lyn Hancock? Here are some links:
Lyn Hancock's Website
Wikipedia
- includes a list of her books
Facebook Page
Twitter
Do you have any favourite books to suggest? I'm always looking for something good to read.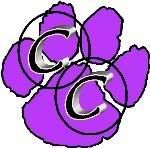 Thanks for visiting my Camera Critters post this week. For more great animal pictures
click here
. -- Margy
For more exciting book reviews, head on over to
Semicolon's Blog
each weekend.