Wayne and I took our first barge and quad overnight camping trip of the season to the Head of Powell Lake. We wanted to catch the waterfalls during spring runoff. Because of our early spring they weren't running full bore, but they were still spectacular.

Harry Zroback
, Powell Lake float cabins were just featured in
Cottage Life magazine's May issue
.
Shinglemill Pub
? It was invented by
Max Pagani
, a local realtor and Powell Lake neighbour of ours.
Western Forest Products
office in Powell River to check on weekend logging activity. Knowing there would be no log trucks hauling, we offloaded our quads and set up camp on the empty barge.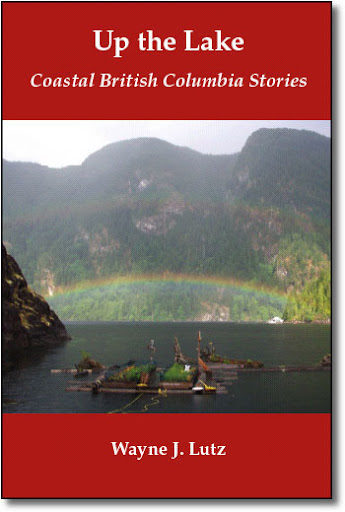 You can read more about Powell Lake and regional adventures in my husband Wayne's
Coastal BC Stories
series of books. They are available locally at Coles or
online in print and e-book formats through Amazon
,
Kobo
, and other retailers. -- Margy