Powell Lake, BC, is our home. We live right on it's surface in a cabin floating on logs. It can be a pretty choppy place, especially when the wind blows or boaters leave wakes behind.




But near our cabin at the entrance to a spot called Hole in the Wall, it's usually pretty calm. I love the reflections that develop. Here's one of the moon coming up "under" the treetops across the bay.




There was just enough movement to the water's surface to make it look like a watercolour painting if you turned the photo upside down, or is that right side up?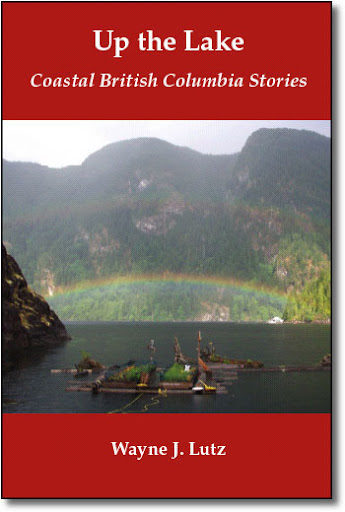 Want to know more about cabin life? Take a look at the category called Float Cabin Living.

Wayne's book Up the Lake tells the story of our first years "up the lake." You can get it free for e-readers at Kobo, Amazon.com, Amazon.ca, and most online book sellers. If you enjoy it, there are twelve more titles in the Coastal BC Stories series. -- Margy