The Coastal BC Stories series has grown over the last three years to five titles. Each one looks at the region from a different perspective.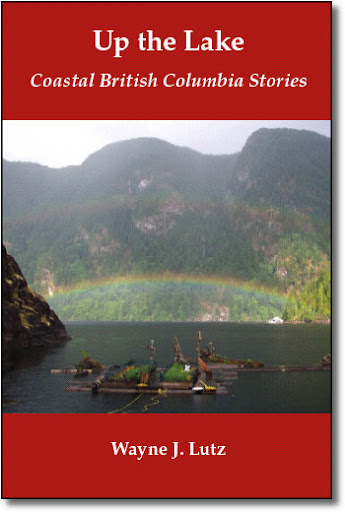 Up the Lake with stories about hiking, boating, flying and survival off the grid in a floating cabin on Powell Lake. This was the first book in the series and has a variety of stories about the Powell River region.


Up the Main focuses on getting into the backcountry by bike, quad and hiking. Come ride along with on a quad to places like Theodosia Inlet, the head of Powell Lake and on logging roads near and far.


Up the Winter Trail takes the reader snowshoeing, hiking and biking during the winter months. This would be a good book if you are planning on coming to the 2010 Winter Olympics in Vancouver.


Up the Strait cruises the Strait of Georgia to uncrowded and pristine anchorages. Follow our 24' Bayliner Halcyon Days into Desolation Sound, to unique Mittlenatch Island and the Gulf Islands.

Up the Airway is the newest book in the series. Fly across Canada to see our beautiful country from the air and then land to camp at remote strips.


In addition to BC, travel to the Arctic Ocean, Hudson Bay, Canadian prairies and Pacific Northwest for a unique travel experience. Even if you don't fly, many of the locations mentioned in the book can be reached by public transportation or car. Come fly with us "up the airway" to some unique destinations.
If you are in the Powell River area, come to the official book launch at Coles Bookstore in the Town Centre Mall at 7:00 p.m. on Friday, March 14. There will be an author led slide show and book signing. Hope to see you there. -- Margy